Art is Where You Find It!
One of the joys of being an inhabitant of this spinning orb called earth is that you may encounter art anywhere, anyplace, or anytime. Sometimes art may be as subtle as a sculpture in front of an office building or a mural on a wall. Other times, art is "in your face", screaming out questions in your mind as fast as your eye can process what you're seeing. What is it? What does it mean? I hate it! I love it! Huh? Where did he get those cool Planet of The Apes figures?
We found this "mobile" work of art in front of the Lighthouse in Santa Cruz, CA. The artist goes by the name "Brother" and calls his creation Starship Utopia/Temple of Being.
Art is truly where you find it. Get out there and look around, you may be surprised at what you see!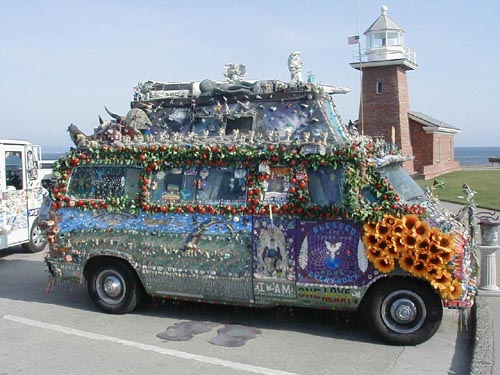 "
Starship Utopia/Temple of Being
Santa Cruz, CA
Photo: K. Lang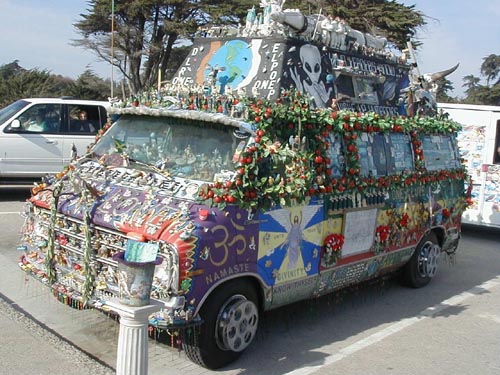 Starship Utopia/Temple of Being
Santa Cruz, CA
Photo: K. Lang

Starship Utopia/Temple of Being
Santa Cruz, CA
Photo: K. Lang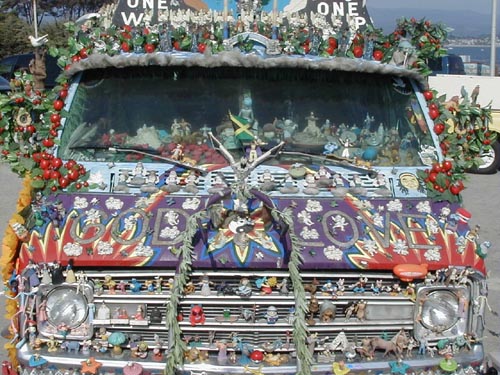 Starship Utopia/Temple of Being
Santa Cruz, CA
Photo: K. Lang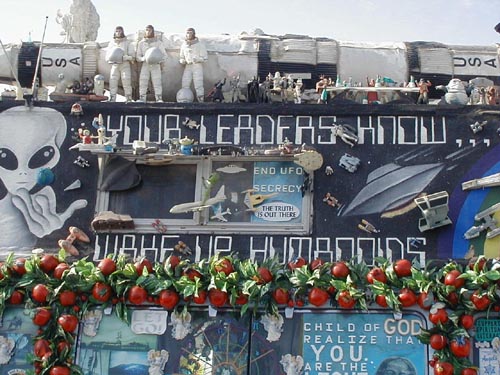 Starship Utopia/Temple of Being
Santa Cruz, CA
Photo: K. Lang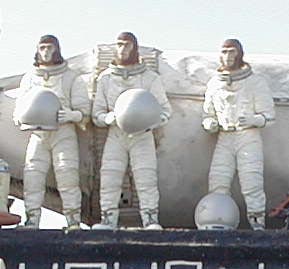 Starship Utopia/Temple of Being
Note the cool Planet of the Apes figures
Santa Cruz, CA
Photo: K. Lang